Revised October 2023
Are you ready for a challenge?
Find the yellow umbrella.
We can learn something from every single person.
That's a conviction that I have.
My challenge to you is to try to find that something in every single pet owner or animal professional that you meet.
What animal-related piece of knowledge can you gain from that person?
Find the yellow umbrella. The nugget of wisdom that will change how you interact with animals.
Ignore the other, black umbrellas: the ideas, techniques and explanations that don't fit your paradigm. And here's the challenge: though you might find these black umbrellas appalling – the task in this exercise is to ignore them rather than allow them to flip your lid.
Rather, pick and choose that which resonates with you. What you find might be an animal-related technique, a piece of knowledge, or merely an idea that you can mold to fit your own framework.
I try to approach animal trainers from all camps with an open heart and mind, knowing that they all have some insight that will help me improve my understanding of the world in general, and animals in particular.
So, which nugget of knowledge do I find with the Dog Whisperer, Cesar Millan?
Time for a disclaimer: I disagree with how Millan explains behaviour, his choices of training technique and the way he relates to animals.
For me, those are black umbrellas.
But this blog post isn't about the black umbrellas of the Dog Whisperer; there has been a ton of scientifically founded blog posts published criticizing his black umbrellas. You can find such posts here, and I'm generally in agreement with them.
In fact, I wrote a free E-book about the 20 problems with punishment. Sounds interesting? Just sign up below to access it along with the infographic, and I'll also keep you posted on free webinars, online courses and future blog posts!
Before we get into the weeds, a sidenote.
I do get a lot of pushback regarding this blog post, and for three somewhat different reasons.
Many people find it difficult to momentarily put aside and ignore Millan's black umbrellas, and this approach becomes an exercise in futility and frustration – they don't deem it's worth the effort. Time and energy is limited, and it's too unpleasant to sift for those potential nuggets. And I can fully relate to that – absolutely. To this objection, my answer would simply be – then don't do it. This should be an interesting and challenging exercise, not a painful one. And one arguably better invested in neighbors, relatives or coworkers rather than a controversial TV personality. It's the principle of looking for the common ground that I'm trying to illustrate with this talk of yellow and black umbrellas, not Millan specifically. If it gets too painful it's better to simply walk away to retain one's sanity.
Some people think that looking after any nuggets in Millan's teaching also somehow condones the black umbrellas – and they wouldn't touch him with a ten-foot pole. They think we shouldn't look for any common ground, but would rather ostracize and shun him altogether. To this objection, I would respectfully disagree. I think cancel culture is deeply problematic: dehumanizing, polarizing and thoroughly unproductive. To me, the solution is not shunning, but debate. And here is the difficulty: if we truly want to change someone's mind, the climate of such a debate must not be confrontative – that will just make the barriers go up. What we must do is find the common ground. In this blog post, I'm suggesting one way of doing that. Achieving a shift in frames is another approach.
I've also had people suggesting that by writing this post I'm just trying to make money by "appealing to the abusers". And, let's for a moment assume that they're right. By writing this blog post, I'm going to appeal to some of the "abusers", who will now start following my work, perhaps take part of my free trainings, or even buy one of my courses. To this objection, I can confidently say that if I can get them that truly into my clutches that they pay for a course, I will convert them. I'm not concerned that the "abusers" will subvert my work, but if my teaching helps people change their minds and change their behaviours, that will in turn change the lives of the animals they touch for the better – and perhaps some ripple effects will spread even further into their communities. And how is that even a bad thing?
***
Again, this blog post is about finding the yellow umbrella. Rather than picking on the many things I disagree with, what knowledge does Millan share that I think is actually useful?
For me, it is this:
See the film that summarizes the main points of this blog post:
The importance of body language.
Millan talks about it, but indirectly. He talks about energy, and conceptualizes energy as emotion and intention.
He speaks about the importance of being calm, assertive.
And that the dogs should be calm, submissive.
As I'll explain below, I think the concept of dominance doesn't belong here, but I do think he's on to something – with regards to the person's body language.
So, while I'm not buying his verbal explanation, and disagree with how he actually goes about implementing body language, I think that he's using a tool that many of us are unaware of.
A phenomenon that has been overlooked by many pet owners and animal professionals.
Power posing – effects on chemistry and behaviour.
I saw a fascinating TED talk a few years back.
Harvard professor Amy Cuddy's talk, called: "Your body language shapes who you are."
Cuddy's TED talk has been seen over 69 million times; it's the second most viewed TED talk of all time presently – if you haven't seen it, do.
It's absolutely fascinating.
To summarize her presentation: By changing body positions, we change our body chemistry. And by doing so, we change our behaviour. Our assertiveness. Our risk taking.
And importantly, we change people's perceptions of us.
In a famous study, Cuddy and colleagues let volunteers assume a certain body pose for two minutes. These poses were either High Power Poses, or Low Power Poses.
High Power – expansive, taking up space, legs apart, arms wide. Assertive, confident. Sort of like Super-Woman.
Low Power – legs crossed, arms crossed, slouching. Insecure. Think… Clark Kent. The Christopher Reeve interpretation (not the Tom Welling, Dean Kain or Henry Cavill versions).
In case you're wondering, you have the opportunity of seeing me doing these Power Poses in the short video that goes with this blog post. Here it is again: see Karolina do the Power Poses and explain the main ideas of this blog post.
So, here are some data for all us geeks.
After 2 minutes of posing, the High-power people … Wonder woman… had increased their levels of testosterone (a hormone related to aggression).
And not just a trifle, but about 20 percent.
They also decreased their cortisol levels by one quarter.
What's cortisol again? It's a stress hormone.
Isn't that interesting?
But wait. It gets even better.
It was vice versa in the Low-power people. The Clark Kents.
The Clarks get a reduction of testosterone. And a cortisol spike – in other words a stress response.
After two minutes of doing nothing other than assuming a special body position!
Just look at that! The effects of High versus Low Power Poses are opposite mirror images with regards to these hormones.
Mind-boggling.
But is it important? Does it change behaviour?
It sure does.
The high-power posing people were more prone to gamble afterward, too – more risk-taking (and in some cases, more vengeful, see below). So, the Wonder Women would likely gamble, but they wouldn't be stressed.
Their cortisol is low.
Testosterone high.
Confident and at ease.
Calm assertive.
Now, where have we heard that expression…?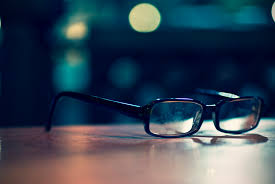 The Clark Kents, having done Low Power Posing, are less likely to gamble. But stressed. And insecure.
So there's a measurable change in body chemistry as well as behaviour. After spending 2 minutes in a certain body position.
Power Posing has huge and important effects on chemistry – and behaviour.
You know where I'm going with this, right?
No?
Hint: which type of Power Posing do we see from Cesar Millan, the Dog Whisperer?
But let's not go there yet.
You see, the findings don't end here. In fact, here's where it gets really interesting.
So, after High or Low Power Posing for two minutes, researchers sent their volunteers into a very stressful job interview, where they had to spend 5 minutes talking about why they should get their dream job in front of two stone-faced evaluators and a camera.
Without knowing which group a person had been assigned to, evaluators watching only the film would select the High-power people, and reject the Low-power people.
So, there's a change in how they were visually perceived. It wasn't the content of the speech, mind you. It's about the presence. Confidence.
In her TED talk, Cuddy says:
"Our bodies change our minds

And our minds change our behaviour

And our behaviour changes our outcomes"
So let's bring that quote back to Cesar Millan, the Dog Whisperer. Who is constantly doing High Power Poses.
I mean – just watch an episode. Turn the volume down and look at how he carries himself.
Ignore the training part. The black umbrellas.
Look at body language. The yellow umbrella that's the topic of this blog post. I'll get back to in a while how I would tweak this differently than the Dog Whisperer.
Yes, that's a bold statement coming from someone who's never owned a dog and doesn't work hands-on with dogs.
But think of that statement as just another umbrella. Is it black, or is it yellow? Read on and find out whether you agree or not. My expertise is not in dogs, it's in behaviour. I'm not the hands-on type person. I'm more of an observer.
And right now I'm watching a random episode of the Dog Whisperer.
Look at the body language of his clients. Many of them are doing Clark Kent – impersonations. Limbs crossed, eyes down.
Back to the quote. "our bodies change our minds… our behaviour… our outcomes".
Power Posing changes other people's perception of us.
What about a dog's perception? What if you had been Power Posing before interacting with the animal? People spot the difference – how about dogs?
A dog would have three different types of input from a human who's been doing Power Posing before the interaction:
The visual input. The stance. How a person moves. Whether they seek eye contact. Are they staring, or just looking?
The choice input. The decisions of the person. The degree of risk-taking. The tone of voice. The choice of training techniques.
And that brings in the whole dimension of reinforcement and punishment, and classical conditioning, of course. But let's put all that aside. In this blog post, I don't want to lose myself in discussing the choice of training techniques. Just know that the choice of training technique and criteria setting is likely to be affected by Power Posing.
And the olfactory input. Smells. Remember, 2 minutes of High Power Posing leads to a 20% increase in testosterone!
Can dogs smell that?
Rhetorical question.
People can smell testosterone! Women prefer the smell of manly guys, and it's the testosterone that they detect.
Of course dogs can smell that!! Their olfactory sense is a gazillion times better.
Dogs can smell testosterone. A hormone associated with aggressive behaviour.
And they can also smell cortisol. A stress-related hormone.
Will they change their behaviour as a consequence of all this input?
I think so.
But wait, there's more.
Power Posing is complemented, not mirrored.
Back to Amy Cuddy. One of the things she mentions in passing in her TED talk is that when humans interact with one another, we complement the other individual's nonverbal power posing behaviour – we don't mirror them, we do the opposite of them.
We may mirror other behaviour, but when it comes to power, we tend to complement the other's nonverbals.
In humans, if one individual does a High Power Pose, the other is likely to respond with a Low Power Pose.
Think about this for a second. If a person in front of you with whom you're interacting is standing in a High Power Pose, you'd feel uncomfortable doing one too if you're facing each other. It would be as if you were challenging that person. In a conflict.
It's confrontational. Antagonistic.
So, apparently, we humans complement rather than mirror Power Poses.
OK, so we now know two things:
Power Posing changes chemistry and behaviour.
If you Power Pose facing someone else, you in turn influence that individual's choice of Power Pose.
And here's the thing – isn't that exactly what Cesar Millan does?
I would suggest that, not only does he spend a lot of time in High Power Poses changing his body chemistry and assertiveness, but he actually makes a point of assuming High Power Poses facing the dog.
Challenging the dog, as it were.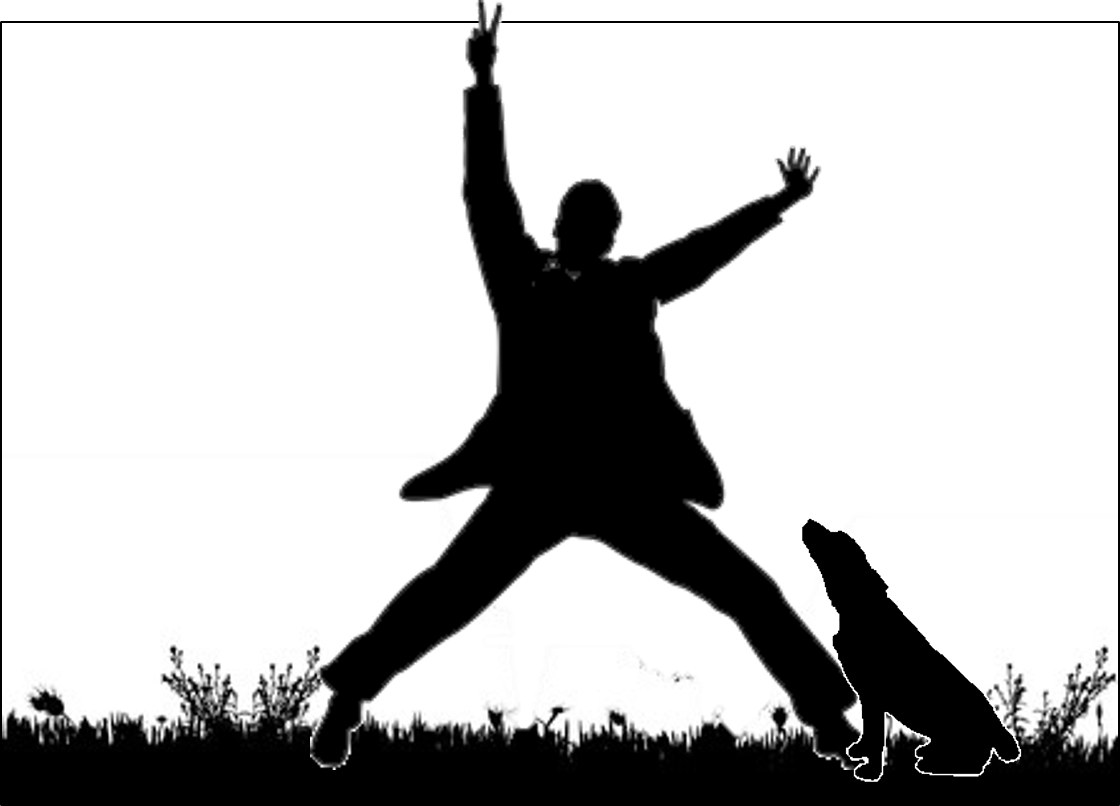 Dogs evolved with humans. Our ancestors intentionally selected individuals that collaborated with us.
Dogs today, living with humans, can read emotional expressions in humans.
I wonder if part of the domestication process involved molding dogs to do this power posing "dance" with us.
That we sometimes respond to assertive aggressive body language in dogs with Low Power Poses, and vice versa: they do the same – doggie versions of Low Power Poses.
That this pattern of interaction that's documented between humans also might occur between dogs and humans.
As far as I know, that hasn't been studied. This is just me throwing out an unsubstantiated idea.
I'm speculating that part of what Millan does in his TV shows is that he High Power Poses in front of dogs until they change from the doggie High Power Pose into the canine version of the Low Power Pose.
"Calm assertive" vs "calm submissive"
Milan calls the ideal human energy state calm assertive. That's a good name, I think – I agree. For me, this is part of the yellow umbrella.
"Calm" probably corresponding to a low level of cortisol.
"Assertive" might then be associated with high levels of testosterone.
Though he does it in front of the dog – and I think it's a fair assumption that he challenges them to change their body language. That, for me, is a black umbrella. More on that shortly.
He calls the dog's energy state calm submissive.
For me, the dog is neither calm nor necessarily submissive and that term doesn't at all capture what's going on. In my world, the expression calm submissive is a black umbrella.
I don't know whether anyone has examined explicitly what happens with regards to body chemistry in dogs when in this so called calm submissive state.
If body chemistry changes in the same way as it does in humans when assuming a Low Power Pose, we can expect an increase in cortisol. An increase in the stress response. That is not "calm" – it's the opposite: high arousal. In fact, stressed animals who stop struggling could be in a state of learned helplessness or immobility – and that is something altogether different from calm.
Stress can also interfere with learning. A stressed animal may not learn what's required of him as well as a non-stressed dog. To me, this is not a desirable state of mind for any animal that I want to teach.
"Submissive" – for me as an ethologist and a scientist, this is a term that I reserve for individuals who know each other and have developed a consistent interpersonal relationship. That's not at all what I see on Cesar Millan's TV shows. A more plausible explanation is that the dog has simply learned that changing body language is one way of stopping someone from staring you down or escalating. Not submission in the narrow ethological sense.
Implications.
So, I'm suggesting that Millan uses challenging Power Posing to change the body language of dogs.
Does he change the dog's chemistry? Possibly.
Does he change their overt behaviour and decisions? Yes. Undoubtedly.
So, this has some interesting implications. And as far as I know, it hasn't been scientifically studied.
We know behaviour changes due to a few different and to some extent overlapping mechanisms.
Operant learning: reinforcement and punishment.
Classical conditioning: learning to predict the order of events.
Emotional states: emotions and moods influence behaviour – and we sometimes mistake mood change for learning.
How does Power Posing affect dog's behaviour? How much explanatory power should we give to this mechanism? Are the dogs on Millan's TV shows changing their behaviour because of the top three mechanisms, or the fourth?
I don't know. As far as I know, this hasn't been studied experimentally.
It would be interesting to know whether Cesar Millan would get the results he's getting without using challenging Power Posing.
I don't know whether he would.
But this, for me, the importance of body language, is the yellow umbrella when it comes to the Dog Whisperer.
It's the nugget of wisdom.
I would just use it quite differently.
I wouldn't use challenging Power Posing as a way to dominate a dog, and challenge an aggressive dog in a staring contest until he yields and assumes a low-power position.
That is not the learning outcome I want you to walk away with from this blog post. Such an animal might be stressed and not in a good place to learn.
Indeed, I think the talk of dominance is completely unnecessary in this context – it's could simply be that it's highly uncomfortable to be in a situation where two individuals are both in the High Power pose – one of them will switch. Or they escalate. If it ain't the human that switches, it's the dog. And Millan never yields in these staring contests. He does get frequently bitten, though – so escalation occurs too.
To conclude: your body language impacts your chemistry, behaviour, and decision making, and very likely, the animals in your care too.
At least dogs.
Use that to your advantage. Without putting the animal at a disadvantage. Win-win makes everybody happier. We don't have to "put animals in their place" to get behaviour change.
Rather than using body language to dominate, use it to convey a sense of security.
Instead of using High Power Posing to challenge animals to assume the canine versions of Low Power Poses, do a High Power Pose before interacting with your dog. Much like the volunteers in professor Cuddy's study did before the job interview.
Because if dogs can pick up on the stress-hormone cortisol, and that in turn could make them anxious, that is reason enough to think about how you carry yourself before interacting with dogs.
And perhaps around other animals.
That, for me, is the yellow umbrella of the Dog whisperer. One of the topics of this blog post. And indeed, this whole concept of considering your own body language when interacting with animals may certainly go beyond what's discussed above; as several of my readers have mentioned in the comments' section below, perhaps using mirroring to build connection and cooperation is something to try out?
Or might deep breathing and grounding help us achieve co-regulation?
Calm Connected – rather than calm assertive?
One slightly disconcerting thing about the effects of power posing is that a combination of high testosterone and low cortisol has been found to be associated with an increase of both impulsive and premeditated aggression – with regards to the impulsive aggression this is apparently only seen when in combination with low levels of serotonin (a feel-good neurotransmitter). Now, it's entirely plausible that power posing doesn't skew the Testosterone / Cortisol ratio to the point of increasing the likelihood of aggressive behaviour in most people most of the time (although the likelihood of vengeful behaviour was increased in chronically powerless individuals after doing power poses in one study), but if we could simultaneously raise serotonin we would perhaps reduce some of that risk.
One simple way of raising serotonin is by taking deep breaths, tapping into the ventral vagal pathways of the parasympathetic nervous system. Coincidentally, deep breaths are also a way of reducing cortisol. 🙂
Deep breathing is a way to become grounded and centered, and allows us to co-regulate our autonomic states with others (including animals) through the exchange of reciprocal cues of safety.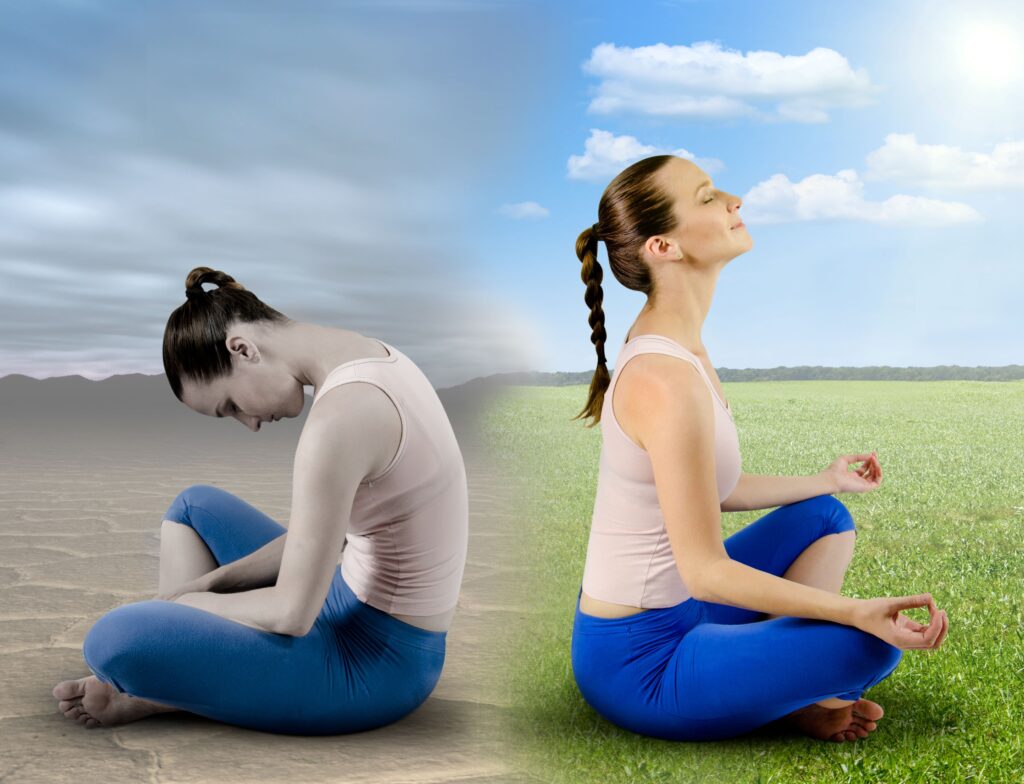 The controversy surrounding Power Posing
Power posing is actually an area of scientific debate: Cuddy's conclusions have been challenged, as some of her findings have been hard to replicate. – and it seems the TED-talk I link to above is no longer findable on the TED homepage!
However, Cuddy and colleagues have refuted the critique in a systematic review of available studies. Clearly there is something to this phenomenon, but it's probably not as clear-cut as I'm outlining in this blog post, at least not when it comes to the human studies. It remains to be studied scientifically how power posing would affect dogs, though.
What to do? Wait for the scientists to catch on? Or – make your own experiment!
set up a camera to film yourself and your animal (not the actual power posing but the interaction afterwards)
spend 2 minutes in either low- or high-power poses – or adopt a neutral position, taking deep breaths – before interacting with your animal
do the other power pose, or deep breaths, on another day. Match the situation as precisely as you can to the first day with regards to everything but your choice of power pose (time of day, clothing, location, weather, having eaten, people present, position of camera etc).
have someone else analyze the films, and don't tell them which treatment is which.
come back to this page and let us know if your friend saw anything different happening – with regards to your own behaviour, or the animal's!
Also, don't forget the other topic – the challenge.
Try to learn something from every pet owner and animal professional that you come across.
Find their yellow umbrellas.
***
Wanna learn more from yours truly? I have quite a few umbrellas. For you, some of them might be yellow, and others may be black. To access my umbrella collection, sign up and I will keep you posted about my upcoming free Masterclasses, webinars, silly experiments, blog posts and online courses – all about how to get happy, reasonably well behaved animals that thrive in the care of people.
References.
Carney et al. (2010). Power posing brief nonverbal displays affect neuroendocrine levels and risk tolerance.
Cuddy, et al. (2012). The benefit of power posing before a high-stakes social evaluation.
Cuddy, et al. (2017) P-Curving a More Comprehensive Body of Research on Postural Feedback Reveals Clear Evidential Value for Power-Posing Effects: Reply to Simmons and Simonsohn.
Dabbs & Hopper (1990). Cortisol, arousal, and personality in two groups of normal men.
Geller (2018). Therapeutic presence and polyvagal theory: Principles and practices for cultivating effective therapeutic relationships.
Hepburn & McMahon (2017). Pranayama meditation (yoga breathing) for stress relief: Is it beneficial for teachers?
Lecostant & Spitz (2022). Integrative model of Human-Animal Interactions: A one health–one welfare systemic approach to studying HAI.
Montoya et al. (2012). Testosterone, cortisol, and serotonin as key regulators of social aggression: A review and theoretical perspective.
Shors (2004). Learning during stressful times.
Strelan et al. (2014). Power and revenge.