So, you're interested in my online courses? Great! 🙂
My courses are of two kinds: short and long.
Short courses.
These short courses are very basic, teasers if you will – less than 1 hour long. They introduce topics that I cover in more detail in my longer courses.
This 50-minute course is about some of the things I wish I had known when I first started learning about animal training.
Long courses.
My full-length courses are each over 10 hours long. Two of them open for admission once a year, but one (Getting Behaviour) is always available for enrollment.

The essentials of animal training – for beginners, but also experienced trainers including teachers. Check out the details here! 

The in-depth nerdy course going into absurd detail on the topic of animal training. Opens for enrollment in March 2022.  Check it out here!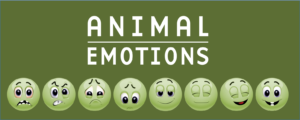 This is the popular full, interactive course about how emotional experiences impact our animals, and how to get happy animals that thrive with people; opens for enrollment in January 2022.  Find it here! 
If you're already a student, access your course here!