So, you're interested in my online courses?
Great!!
I currently have four courses, but more in the works. Two of them are currently availiable.
The essentials of animal training – for beginners, but also experienced trainers including teachers. Check out the details here! 
This is a short introduction to why animal emotions matter – and what to do about them. Check it out – the first part is free!

The in-depth nerdy course going into absurd detail on the topic of animal training. Read more about it here.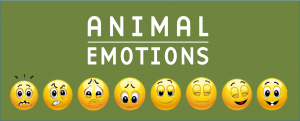 This is the popular full, interactive course about how emotional experiences impact our animals. Sign up to get notified the next time it's available! 
If you're already a student, log in here!