When I was little, I became mesmerized by Dr Dolittle.
Dr Dolittle could talk to animals. He'd ask them questions, they'd vocalize, he'd nod wisely and translate their chirps, whistles, woofs and meows to plain English, to the astonishment of those present.
It was my all-time favourite movie, when I was nine.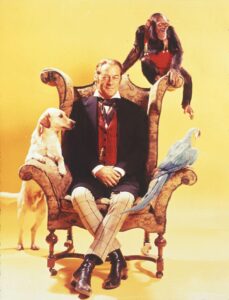 Side-note: the 2,5-hour film from 1967 was broadcast on TV at a time in the evening when I was supposed to go to bed about three-quarters of the way through. So after one hour and 45 minutes, dad said: "time to go to bed, Karolina".
And I pleaded. Threatened. Screamed.
To no avail; there were to be no exceptions to that bedtime hour. I remember being lead to my room, still protesting loudly. And then I spent several hours having a loud and ugly meltdown alone in my room, way past the time that the film ended, and at some point somewhat triumphantly shrieking at the door: "If only you'd let me watch the whole film I'd be asleep by now!!!"
Years later I had the opportunity of seeing the whole film, and some of that childhood magic was gone. It's still one of the films that's made the biggest impression on me, though. Maybe because of its content, or maybe because of the strong emotional experiences I associate with it; I wouldn't know.
Anyway. I'm getting to the reason I'm writing this post:
Let's imagine for a second that you would somehow magically have been endowed with Dr Dolittle's amazing powers.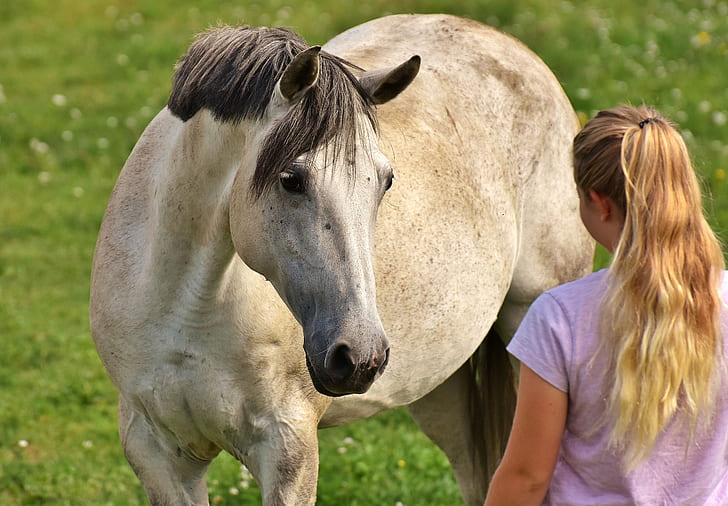 You can talk to animals.
But, and here's the catch: you can only ask ONE question.
You can turn to your dog, or cat, or horse, or lizard, and ask them a single question, and what they reply will make complete sense to you.
And this may seem like just a frivolous silly little game, but think about it.
By framing your question wisely, you would have the chance to learn something profound. Life-altering.
Something that may have a huge impact on your future relationship to that animal, and his quality of life.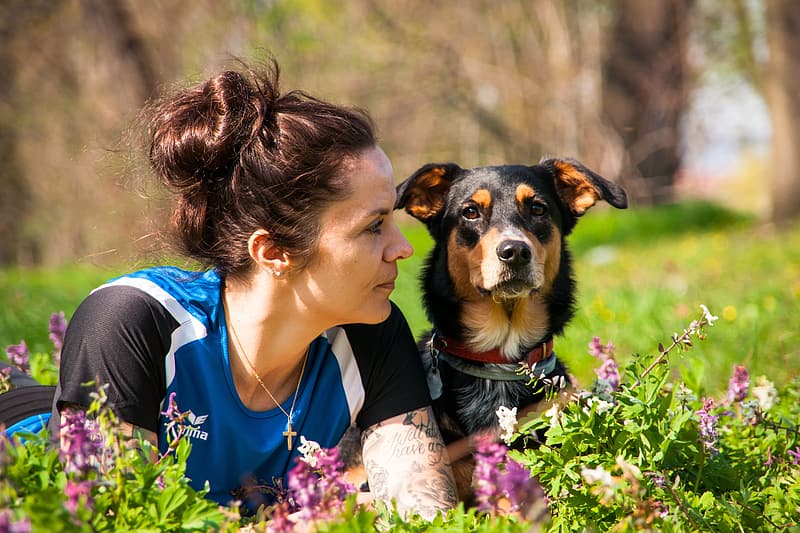 So, I'm really curious to know: what would people ask? What are the burning questions that animal lovers out there would ask their animals?
And I thought, hey, why not make a survey, Karolina?
And so here it is: two questions, will take a minute, tops.
Go!
Create your own user feedback survey
Here are the findings and some reflections, where you get to see how you compare to others!
Unfortunately, the mini-course on the topic of animal emotions is no longer available, but I offer it yearly, typically in January.
I also write blog posts, give free webinars and masterclasses, conduct silly experiments and offer extensive online courses, all on the topic of animal behaviour, learning and welfare. If that sounds interesting, sign up below and I'll keep you posted on all of the above – including the next time that free mini-course is available!