Get Started
This course is currently closed
Student trying to access the course? Log in here.
Course closed.
Unfortunately, this course is closed for new students. If you're not already getting emails from me, sign up to get notified when the next opportunity arises.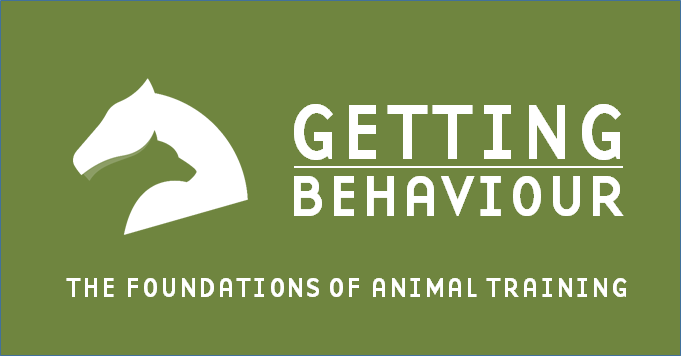 Get happier animals that thrive with people – learn about animal training!
Whether you're a pet owner, working professionally with animals or even teaching about animal training, this course is for you!

Are you afraid that the new puppy is going to develop annoying behaviour – excessive barking, pulling on the leash, or jumping on people?

Does your new horse avoid you?

Does your cat hide under the bed when you bring out the crate to go to the vet?

Does your dog listen to you at home, but ignore you and run off to chase squirrels once you're in the park?

Do you find it difficult to communicate about animal behaviour, learning and training to the people around you?

Successful animal training will help improve your relationship to your animal, reduce fear and stress, and empower the animal to take an active part of his own care.

But, in order to train effectively, you need to understand why animals do what they do, communicate what you desire and motivate them to go along with your suggestions.

The Getting Behaviour course will help you!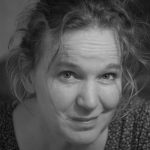 Join Karolina Westlund, a behaviour scientist who can explain the most mind-numbingly boring theoretical mumbo-jumbo in a fun and useful way.

You'll learn what modern animal trainers are doing to help animals adjust to living with humans!
Who is this course for?
Getting Behaviour is for three types of pet owners and animal professionals.
This course is for you if you never intentionally trained an animal. It's a beginner's course –and it will open the door to a new universe!
This course is for you if you're training animals but don't really know why sometimes things work out and sometimes not. In this course, you'll start understanding how learning impacts behaviour, and how to most successfully communicate with and motivate the animals in your care.
This course is also for you if you teach others about animal training. You'll pick up ideas about how to teach and encourage your clients more effectively.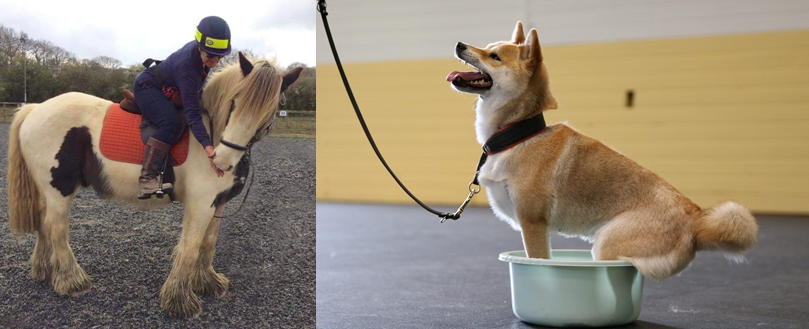 How will this course change your life – and that of your animal?
You'll learn why animals do what they do, so that you understand them better.
You'll learn how to go about teaching animals useful behaviours that help them thrive living with people.
You'll be able to prevent the development of problem behaviour.
You'll be able to help make visits to the vet be something you and your animal look forward to.
You'll improve the relationships that you have with the animals in your care.
You'll get the confidence to address your animal's behaviour yourself – and help your neighbours, too!
If you're teaching about training, you'll get happier clients who refer you to others.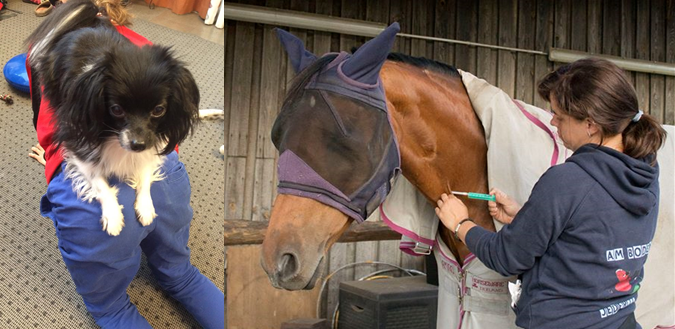 How does this online course work?
Content is released every Friday over 8 weeks – 10 modules in all (13 hours of content). The course starts on Jan 26th, when admissions are closed.
The course modules are prerecorded and you can watch the 100+ short videos anytime.
There are some voluntary practical exercises but no exams.
You have access to the full course for a year.
If you have use of Continued Educational Units, the IAABC gives 13 CEUS for this course.
After you finish, you get a certificate of completion and a banner that you can display on your website.
What are people saying about the course?
"This course was a breakthrough for me, after breeding and training horses for more than 25 years. Now I listen to my horses a lot more and most of all, I can understand what they are saying and why they behave the way they do in almost any situation. " (Kia von Platen)

"I've been stuck in my training, despite taking several dog training classes.  This course is full of theory, and it's been fabulous – so fun and inspiring! And finally, I'm confidently and successfully using the clicker in my training!" (Lotta Bengtsson)

"I can't express enough gratitude for everything I have learned.  Training has become so much fun for both my horse and I.  She meets me at the gate and willingly comes when called to go "play". Our relationship has grown deeper and my ability to understand the how and why of her behavior is so much clearer. Thank you!!!!" (Karen Frame)

"The course material is amazing, the amount of detail is excellent  – you truly keep a remarkable standard!" (Karen Strandbygaard Ulrich)
Frequently Asked Questions
"How do I get the most out of the course?"
By engaging in discussions, sharing your own training videos and helping each other problem solve – you'll learn heaps!

If you work your way through this course and start making use of the content, life with animals will never be the same. That's priceless.

The course is called Getting Behaviour – and that title has double meaning. It's about "getting" as in understanding why animals do what they do, and also as in communicating and motivating them to do what you desire. So, your understanding will grow, and so will your ability to communicate and motivate. If your animal chooses not to comply with your wishes, you'll understand why.
"What if I change my mind?"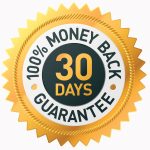 If you sign up and later feel that this course is not for you, there's a 30-day refund policy. You'll get your money back – guaranteed!
The price of the course is US$279:- plus taxes.

Build great relationships with the animals in your care.

Make them happy and confident.

Soar as a trainer.

Sign up to be reminded when the next course opportunity is available!